Hello! I'm Manuel Pais
DevOps and Continuous Delivery Consultant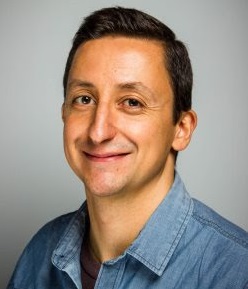 ---
About Me
I'm a DevOps and Delivery Coach and Consultant, focused on teams and flow first. I help organizations adopt test automation and continuous delivery, as well as understand DevOps from both technical and human perspectives.
I'm a regular speaker and author (InfoQ, DZone, TechBeacon) on DevOps and Continuous Delivery.
Co-author of the upcoming book Team Guide to Software Releasability (expected release in first half 2018).
---
Services
I am available to provide training, consulting and workshops in the areas of DevOps, Continuous Delivery, and Test Automation. I am also available to speak at both private and public events.
If you want to enquire as to my fees, availability, and get more information about the services I offer, then please get in touch. Or tweet.
---
Why Me?
I come from a diverse technical background which helps me understand different teams point of view in the software delivery chain.
Started off as Java developer in 2000 for online commerce, moved to build management roles both in the Telecom and Aviation sectors, embraced test automation and led QA teams until 2014.
Part of the DevOps movement since 2011, was recruited by InfoQ (non professionally) to lead their DevOps coverage.
Spent the last years helping clients adopt DevOps and accelerate their Delivery chain across a range of industries (finance, legal, telecom, manufacturing). Mostly medium to large international organizations (UK, China, Portugal).
---
Workshops
See here.
---
Writing
Here are some examples of articles I've written for InfoQ, DZone, TechBeacon where I share my learnings from working with clients across diverse industries.
How to increase enterprise collaboration and speed in your DevOps pipeline
We can take DevOps collaboration beyond IT (some call it BizDevOps) by mapping the full value stream, identifying the biggest bottlenecks today, and improving collaboration between teams inside and outside IT.
Continuous Delivery anti-patterns
The idea that you can "just plug in a deployment pipeline" and get the benefits of CD is a common anti-pattern.
Securing a Continuous Delivery pipeline
Automating security checks triggers conversations between developers, testers, and security folks. They get everyone on the same page, promote knowledge sharing, and establish common grounds and testable criteria for moving a candidate release through the deployment pipeline.
---
What else do you do?
I wear a few different hats besides being a consultant :)
Co-founder of DevOps Lisbon meetup.
Co-author of the upcoming book "Team Guide to Software Releasability" (expected release in first half 2018)
Co-curator of the well-known DevOps team topologies patterns at devopstopologies.com
Tweets @manupaisable (I like to share interesting articles and light bulb moments from conference I participate in).
Blogs (not enough… it's never enough) @medium.
---
Speaking Events
[Oct 17] "Delivery Patterns for Rapid and Reliable Releases" @ All Day DevOps (online)
[Oct 19] "Software Releasability: Scaling Continuous Delivery" (TUTORIAL) @ QS-Tag (Frankfurt)
Past Talks